Our Software
Features to run and scale your business
Order Management
Supply Chain Management
Inventory Management
Warehouse Management
Billing and Invoice Management
Integrated with ShipStation
Process Credit Cards with Stripe
Integrtaed with QuickBooks Online
Customizable Cloud
24/7 USA-Based Support
Learn More
Inventory Management
Track stock levels based on In Stock, Available, Allocated, Commited, Backordered, On Order and more.
Lot Tracking
Serial Inventory Tracking
Kitting Inventory
Fractional Inventory Tracking
Assembling Inventory
Bill of Materials (BOMs) Inventory
Lead Commerce has you covered with all of the major inventory needs. We track simple one-to-one items. We tracking assembling inventory with Bill of Materials (BOM). And Kitting and fractional inventory needs. All in one application and all built to work together seamlessly.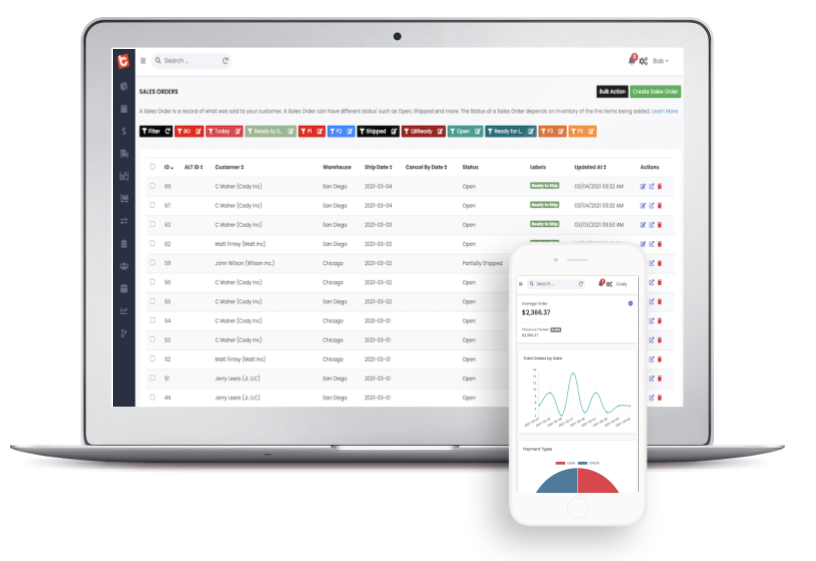 Warehouse Management
Issue Purchase Orders (PO) to receive inventory from vendors
Set Bin Locations to Receive
Print Putaway Documents to manage receiving
Create PO Receipts to reflect landed costs like tarrifs and shipment fees
Transfer invenotry from one Bin location to another or from warehouse to warehouse
Order Management
Quickly place sales orders and quotes
Filter sales orders by custom labels and status
Bulk Ship Orders
Bulk Invoice Orders
Bulk push Orders to Ship Station
Bulk Apply Payments to Sales Orders
Our order management features let you gain complete control over your sales process. Sales Orders can be filtered based on custom labels you create. Bulk Actions help to manage 100's of orders all at the same time.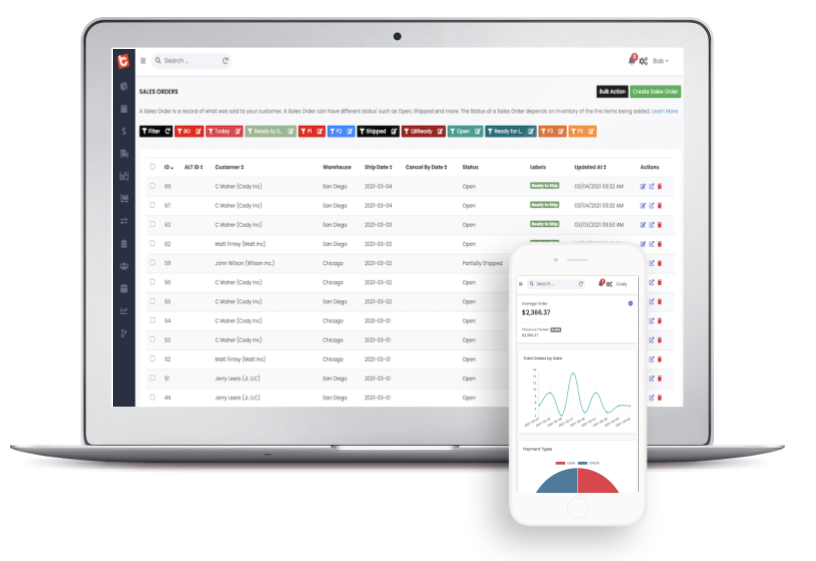 Invoicing & Billing Management
Bulk Apply Payments to Sales Orders
Create Invoices based on automated workflows and rules
Control every aspect of the sales order and invoice process
Use Card on File for customers who buy from you frequently
Post invoices and sales orders to your Quickbooks to maintain your financial statements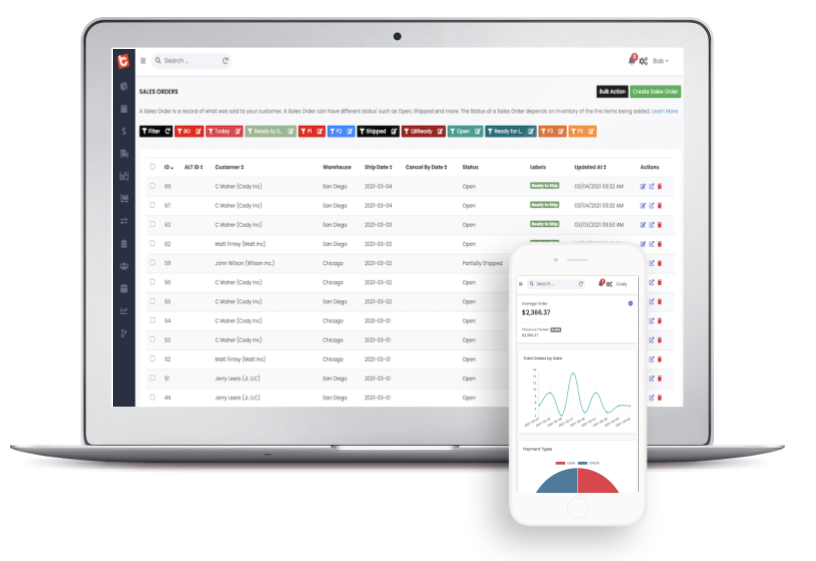 Schedule a Demo
Contact us today for a free personalized demo for you and your team.
Testimonials
What they are saying about us
System is easy to use and get up and running with. Filtering and searching is a snap!
Paul Peterson
Ceo & Founder
We tried a few systems and they all were a little hard to use. Lead Commerce also has the ability to do custom apps which has helped us a ton.
Sara Wilson
Designer
With a product like this, you will have questions and the support videos and live support are great.
Jenna Roundtree
Store Owner
I would recommend them to any business who is still using spreadsheets and needs to start tracking things well.
Brandon Fishman
Freelancer
Our business sells fabric so we use this to track fractiional amounts of inventory and it has worked great from the start.
Jason McCormack
Entrepreneur